here are many components to planning a community event. The many moving parts, from food to entertainment, make it challenging to keep track. However, one aspect of any event you should prioritize is water, including the amount of water at your event and how your guests are to access it.
You should pay extra attention to how you manage water at every event you host. Keep reading to learn why water management is essential to your events and how to ensure that your next event has enough water.
Why Water Management Is Important — Top 5 Reasons
Water is a natural resource and the foundation of human life, so water availability is essential no matter what type of event you host. Whether the water is free or you require them to pay for it, what's important is that you do not run out of safe drinking water at your event, or it may end up in disaster.
That said, there are several specific reasons you need to keep tabs on your water supply and water usage during any event you host. To give you an idea, here are the top five reasons to prioritize water availability for your next event.
1. Ensure Your Guests Stay Hydrated
Hydration is the number one reason you need an adequate water supply at your event and ensure that you have enough for all of your guests. Running out of food at your event may negatively impact your guests, but it typically isn't as bad as water shortages.
Ensuring you have enough water resources to meet water demand is especially important if your community event takes place outdoors on a hot day, involves a lot of physical activity, or if you plan on serving alcohol.
It's better to be over-prepared and have more water than you need than to be underprepared and not provide your guests with an adequate water source.
2. Minimize Waste
Although hydration is the top reason for water management, you should have a good grasp of the water consumption at your event to avoid waste.
It's better to have too much water than not enough, but it is also not a good idea to overdo it. For example, if you are handing out water bottles, you want to ensure that you aren't handing out more than you need to, as that increases the amount of plastic waste your event produces.
Likewise, planning for your empty water bottles is essential to avoid having them littered outside. Make sure you plan to have recycling bins throughout the venue to give your attendees ample opportunity to recycle.
If you want to take care to avoid the potential impacts of plastic altogether and significantly decrease the carbon footprint of your event, renting a water trailer is the way to go.
Not only do you ensure you provide only the amount of water necessary to your attendees, but you also encourage them to bring their own water bottles to refill at their convenience. No need to worry about providing recycling containers for empty bottles!
3. Be Ready for Emergencies
Another critical reason for good water resources management at your event is to cope with the potential impacts of emergencies. Emergencies can include a natural disaster that requires your attendees to stay at your event space longer than anticipated or a medical emergency that requires additional water.
You never know what could happen, and it's best to be prepared for the worst and to have a water shortage contingency plan for additional water demand.
4. Keep Costs Low
Water can be expensive, especially bottles. Water management keeps costs low while ensuring that you have an adequate amount of water.
The best way to do this is to create a detailed plan for your water well in advance of your event, instead of just buying cases of water the day of.
However, one of the most cost-effective methods for supplying water at your event is to rent a water trailer, which is cheaper and more convenient than water bottles and provides your guests with as much water as they need.
5. Ensure Water Quality
Finally, the last reason why you should focus on water management at your next event is to ensure that you're providing the best water quality to your event attendees.
Simply providing water use to your guests isn't enough. You want to ensure that you provide them with the best quality water throughout the event. That means providing filtered water that is at the best drinking temperature.
This is where water management comes in. If you manage the water needs for your event well in advance, you'll be able to get the best filtration and have ample time to cool it as needed to have it ready for your event.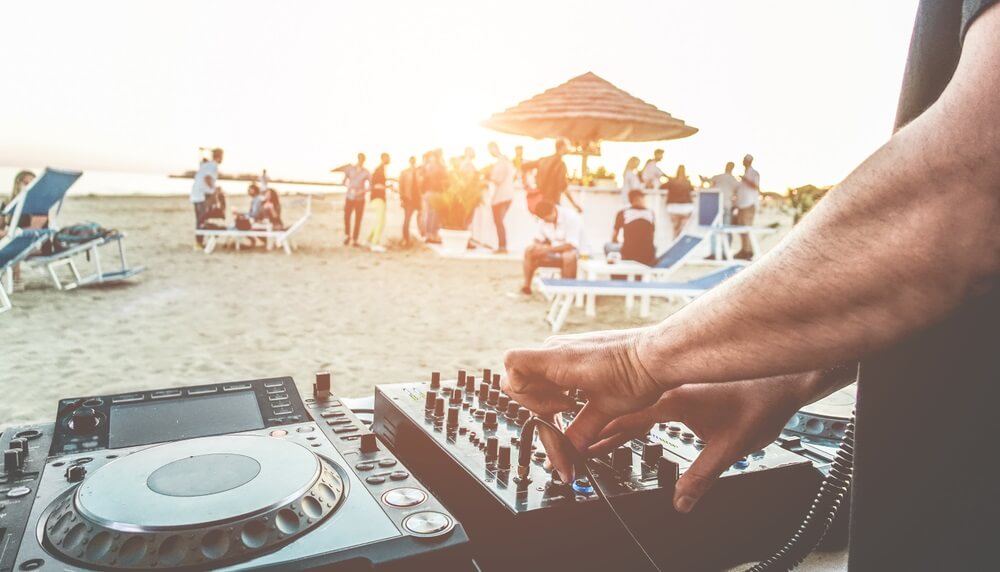 Conclusion: Water Management Makes for a Successful Event
In conclusion, water management is one of the most important aspects of any event, and you should aim to ensure that you have your water system planned out well before the start of your event.
If you want one less thing to worry about on the day of the event, let Quench Buggy take over your water management for you. You can rent a water trailer for the day to:
Reduce your event's carbon footprint
Have less to clean up after your event
Increase your customer service with free, safe drinking water
Ensure that your water is the best quality
If you frequently host events, it may be more cost-effective to buy your own Quench Buggy water refilling station that you can easily set up to ensure that you always provide proper hydration for each event. Contact us to get yours.