Happy patrons make for a memorable event that people will want to return to year after year, and with Quench Buggy hydration units providing access to free water you are sure to impress many people at your upcoming event.
Generally speaking people don't like to pay for bottled water when they can have safe access to clean potable water and spend their money in other areas of your event. Quench Buggy makes that possible. Each Quench Buggy unit is staffed by a trained Quench Buggy employee, which means that each unit is kept clean and running properly.
Simply fill in the form to get a Quench Buggy unit at your next event.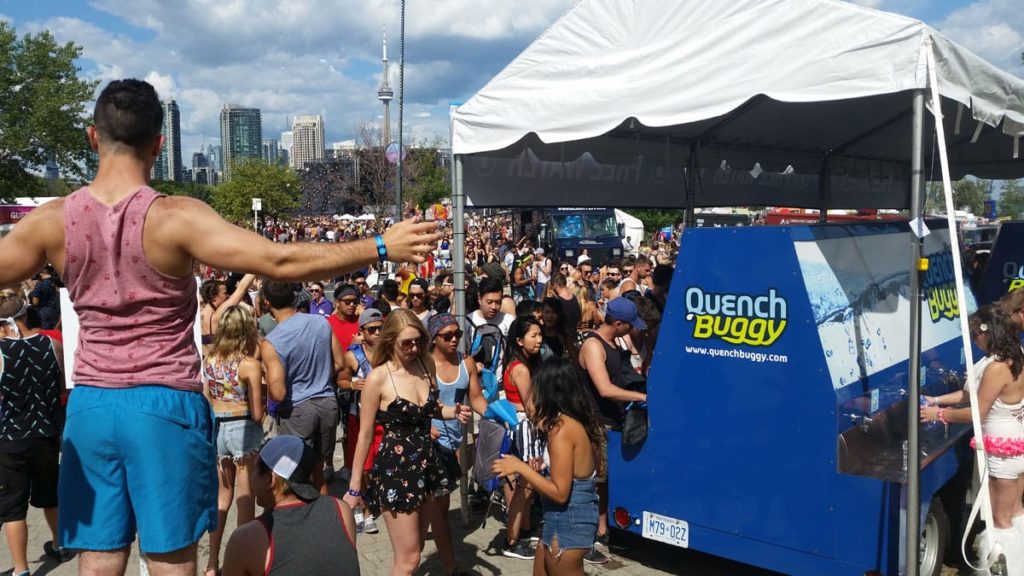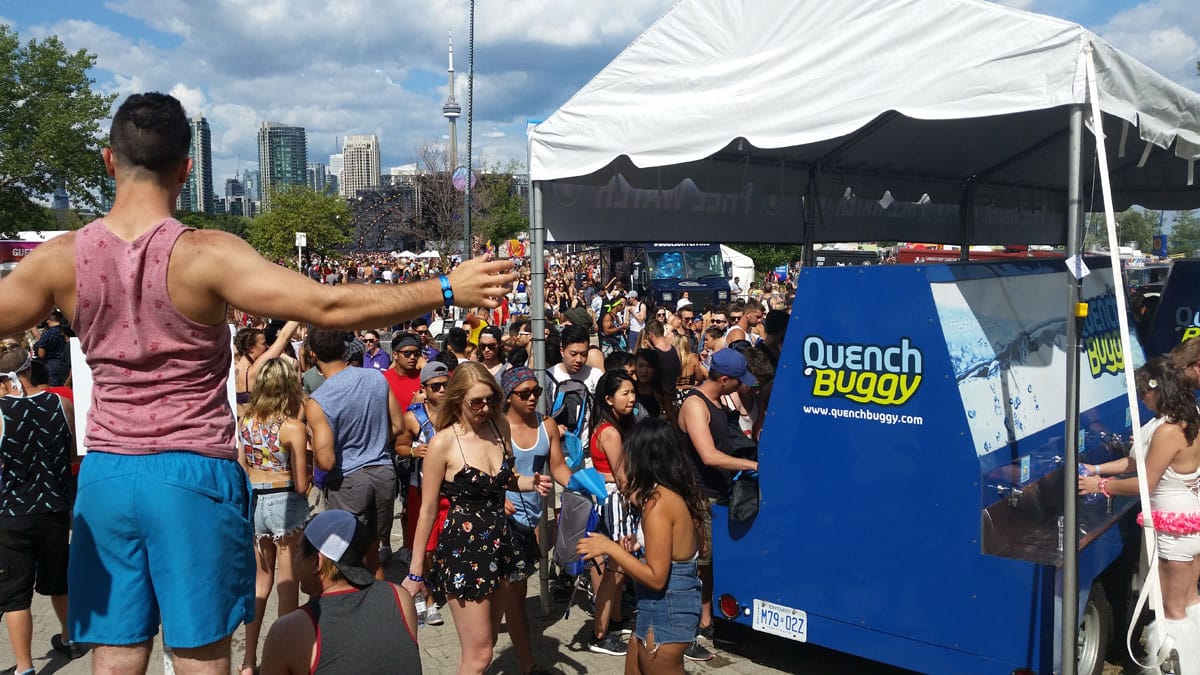 Reasons to rent a Quench Buggy:
Reduce your events environmental footprint
Reduce clean-up after event
Add value for your patrons by providing free water
Clean, safe units staffed by us
Highly visible advertising vehicle for sponsorship opportunities
Quench Buggy has two different styles of units available for rent anywhere in the world:
Get Started